For the past several months, we've been building and testing the Ollie WordPress block theme in public. Anyone can download it or poke through the code by checking it out on Github. Although this has been a great place for initial development and gathering feedback, Ollie is now stable and ready for a wider audience!
Over the past several weeks, we've been working through the review to get this theme approved at WordPress.org. And as of this morning, Ollie is now available on the official directory! 🥳
How to install Ollie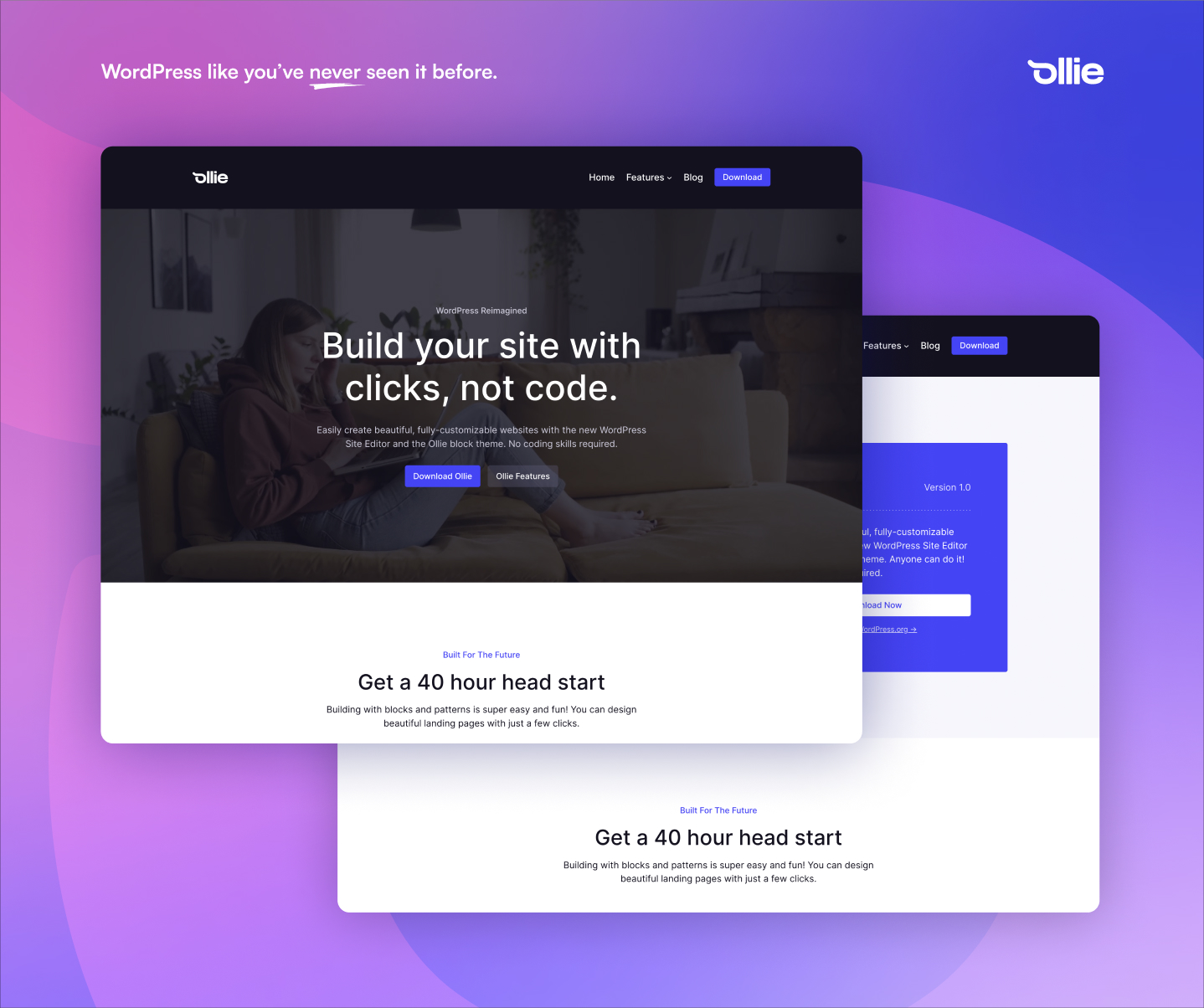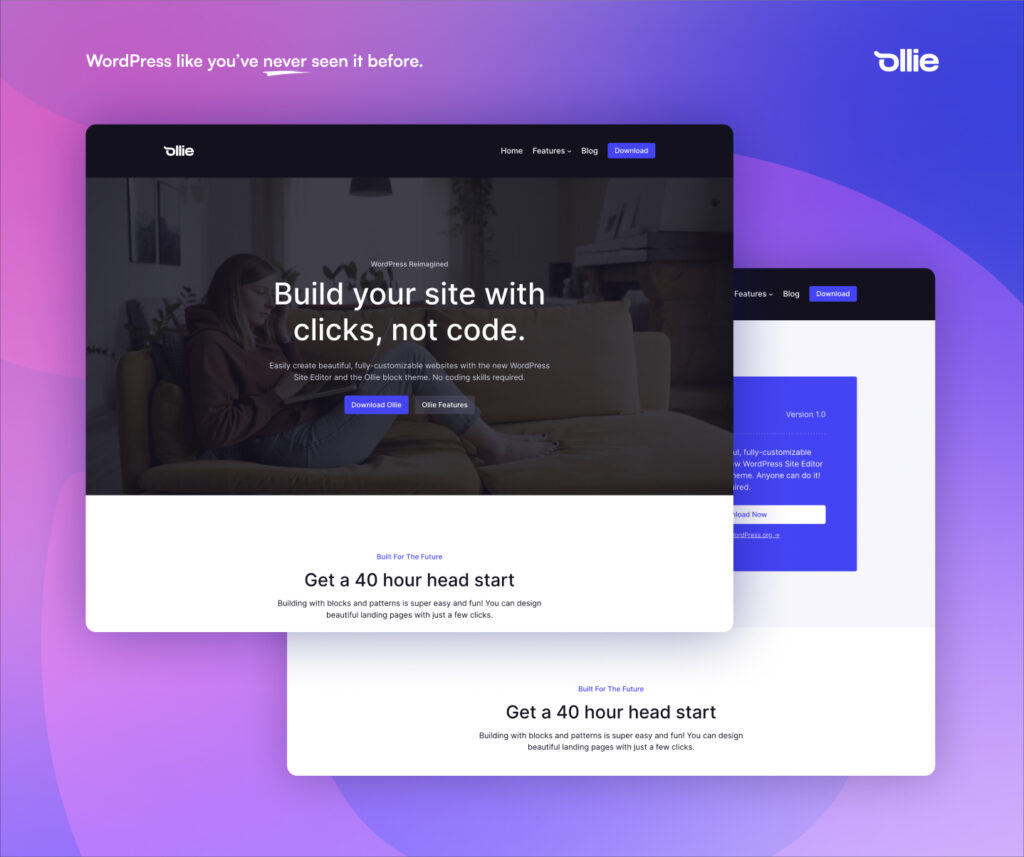 There are now a few ways to get Ollie on your site to start building pixel-perfect websites with modern WordPress. The easiest way is to simply install Ollie from within your WordPress site. Go to Appearance → Themes → Add New and search for "Ollie" to install the theme.
You can also still download Ollie from Github and follow along with the development there.
There's one small hiccup…
So yeah, about the Ollie onboarding wizard. This feature was something that Patrick and I worked really hard on, and a lot of people really loved it! Unfortunately, over the course of the theme review at WordPress.org, we had to remove it from the theme. 🫠
The debate over whether it should be allowed or not set off a community-wide discussion on aging guidelines, expectations and precedents, stagnant block theme adoption, and a host of other topics! It was… interesting (and overall valuable)! There were a few articles written about it on WPTavern, and I also posted a conclusive video update on the matter a few days ago.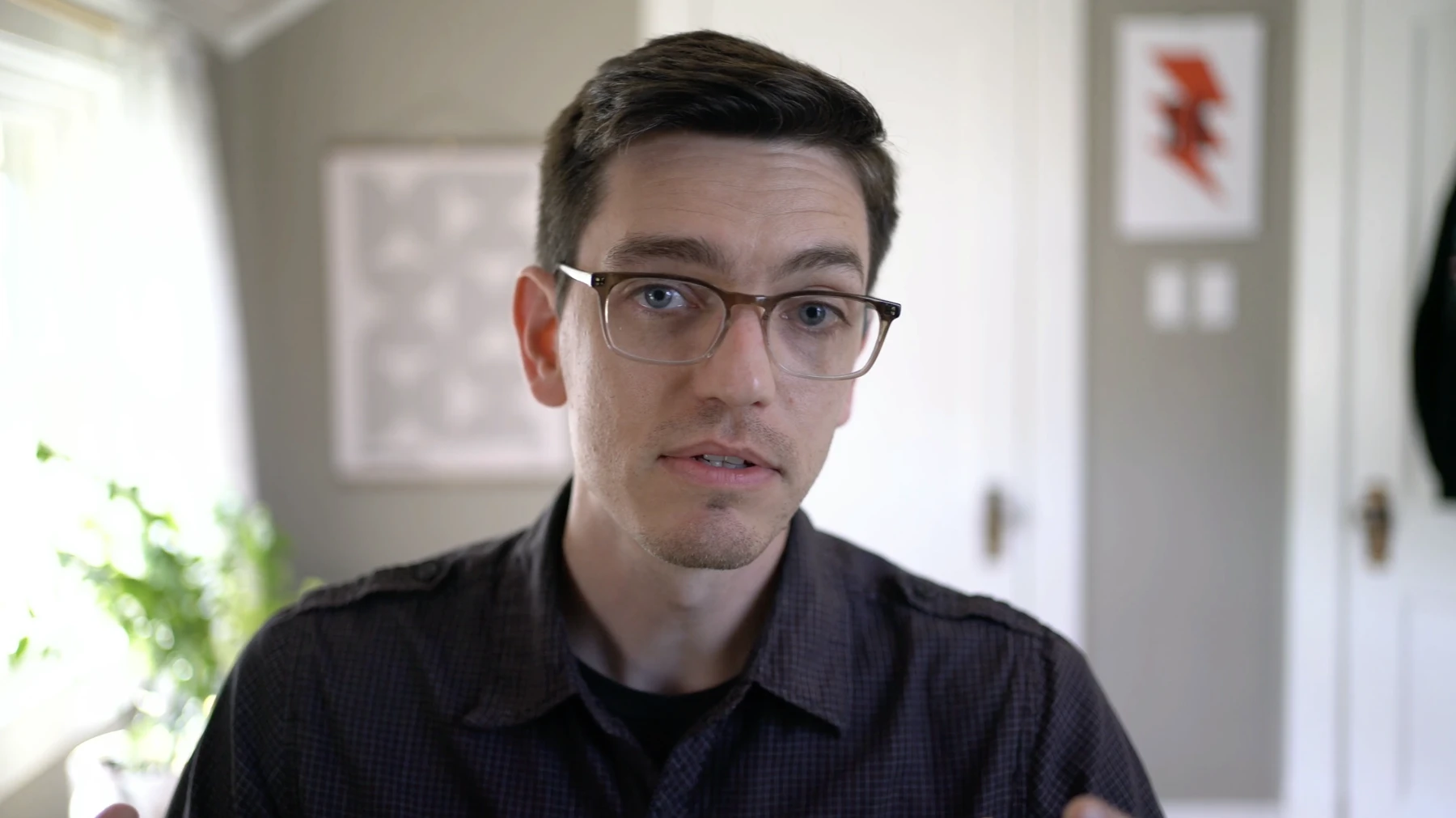 In a surprising twist of events, WordPress leadership actually wanted to give it a shot as an experiment! While it was awesome to see that kind of support, by this point it had become clear that it was too controversial to try this right now.
There were valid concerns that without a system or understanding in place at the directory level, this could set a precedent with unknown outcomes and potentially burden volunteers with longer theme review queues. We don't want that, and the idea that a feature of Ollie would burden anyone is the antithesis of our aim of helping users through this exciting era of modern WordPress.
Instead, we're working on a way of adding the onboarding (and some of the other great features) back to the Ollie experience via a plugin. This way, we can deliver our original vision, free of constraints.
The idea that a feature of Ollie would burden anyone is the antithesis of our aim of helping users through this exciting era of modern WordPress.
Unfortunately, the review queue at WordPress.org is quite long, and it could be months before we see the plugin hosted there. In the short term, we'll have the plugin available on Github and here on the Ollie site. Not ideal, but better than nothing!
The Ollie theme is just the start
The Ollie theme is just a small part of the Ollie experience we have planned for the coming months. Now that we've got this foundation, we can continue crafting our pro product suite that is going to break down so many barriers in WordPress and improve the way we build modern WordPress websites. I can't wait to share more soon!
Until then, go ahead and check out Ollie and let us know what you think. We'd love to hear your feedback on how we can make this thing better than ever.